Senior Sous Chef – Tuesday to Saturday
Senior Sous Chef – Tuesday to Saturday
Casual Fine Dining Restaurant
Italian Inspired
We are now on the lookout for a Senior Sous Chef for Magenta, our charming Italian-inspired, casual fine dining restaurant.
Magenta is a place for libations and celebrations of everyday life until it closes, swept away by the turmoil of the time. A bar and restaurant within an indoor pergola of Victorian industrial architecture, dressed in a palette of coal, steel, and oak, upholstered with magenta wool and anthracite leather. An evocative space where thousands of butterflies flutter overhead.
Our dishes are curated by Executive Head Chef Manuele Bazzoni, who carefully crafted his 15-year culinary career at Le Boudin Blanc as Head Chef and Trinity to name a few. Each dish is perfectly balanced to delight the senses, to take you on a journey to Italy whilst paired with our extensive wine list.
Magenta offers an excellent and innovative dining experience, challenging traditions and uplifting Italian cuisine to a completely different dimension.
The ideal Senior Sous Chef will be a well organised & strong person, able to develop new menus alongside the Executive Chef. The Sous will need to be able to maintain the smooth running of the kitchen. We are looking for someone on a Senior Level experienced within the role in a similar environment for at least 2/3 years - it is essential to be experienced with fresh & seasonal produce and have a stable career path.
The company has a great reputation for the best service and wonderful food concept.
Duties and Responsibilities:
To ensure the consistent smooth running of the back of house department
To develop menu alongside the Executive Chef
To ensure effective control of stock purchasing, receipt, storage, preparation, and service with regard to quality, quantity, and safety
Maintaining a high level of food quality and production
To ensure that the food operations are controlled in a manner that reaches the desired cost of sales and maximising potential and optimising resources
Ensuring the security of all foods, chemicals, and equipment by maintaining procedures laid down by the Health and Safety Policy.
Organise orders
Complete the staff rotas
To ensure all Training & Development is completed together with health & safety regulations
This is a wonderful opportunity for someone who is ambitious, driven, and looking for a long-term career and progression.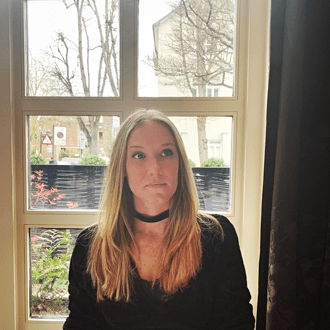 Derbyshire House, St Pancras Hotels Group Ltd
You are the artist, we provide brushes and paint.
Tired of the same old jargon, "we are different"? So are we, sod it. We want our team members to feel special, which is why we work on the ethos that we "hire smart people to bring the journey forward"
Hospitality is about honesty, which comes from within. You can't turn it into a concept, or roll it out as a chain. Our properties are just as individual as our people. That makes us different. Are you different, and highly skilled?
Then, be a genius. If not now...when?

About St. Pancras Hotels Group Ltd & St Pancras Hotels Services Ltd
We are independent, spirited, rebelling against the 'norm' here in Kings Cross. Housed within our iconic buildings you will find the world's largest mini-bar, our Italian eatery, sun kissed terraces and rooftops, a gritty cocktail and live music bar. For people who love London, British pop culture and the occasional jam session.
Founded in
The punk rock era of Camden
Coworkers
1 of each, all individuals
Turnover
Just about enough, and we will make it more
Senior Sous Chef – Tuesday to Saturday
Loading application form