The Megaro - Front Of House Team
·
The Megaro
Assistant ​Bar Manager – New Opening
Assistant Bar Manager – New Opening
Kings Cross
St Pancras Hotels Group is thrilled to commence the recruitment for the opening of Hokus Pokus, an extraordinary cocktail bar located under the iconic roof of The Megaro Hotel in Kings Cross St Pancras. The Bar will open its door in October 2021, we are now looking for an Assistant Bar Manager; a cocktail guru ready to enchant our guests with the magic of a mixologist alongside our Bar Manager. 
The Assistant Manager will have bags of charisma and will be a real "people person". The role needs a natural team leader, experienced with the role for at least 2 years in trendy concepts in London. The Manager will be commercially knowledgeable & astute and will have an open business mind with a problem-solving attitude. Having participated in a new opening previously would be advantageous, but not a must to be considered for the role.
The ideal candidate will be bubbly and will be capable to assist in managing a small team with natural leadership. As much as be commercially aware, it is essential to be creative in order to offer a more competitive product and price. The role requires an artistic & creative individual, a confident mixologist ideally WSET qualified. We are open to considering a Head Bartender stepping up if with a stable career path in high-end cocktail bars.
The Assistant Bar Manager will:

Report to the Bar Manager and work alongside all departments in launching successfully the operation
Develop a new cocktail list in line with the Bar's concept  
Train and develop the team
Maintain a flexible attitude towards working hours and tasks, prioritising business needs at all times
Participate actively in the run of the Bar
Maintain a good level of profitability and drive the business to meet budget
Guarantying a safe working environment, following the Health and Safety regulation
Weare looking for an individual with a hands-on approach to the business and maintain a pro-active attitude towards the front of house and executive team.
This role will give you the opportunity to be part of an exceptional team, totally focused on providing a new, innovative type of service.
The genius team

Locations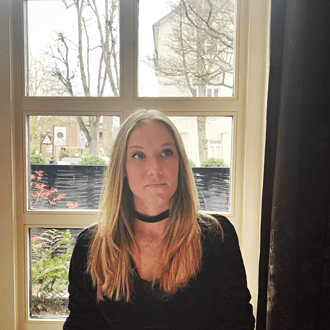 Related jobs
You are the artist, we provide brushes and paint.
Tired of the same old jargon, "we are different"? So are we, sod it. We want our team members to feel special, which is why we work on the ethos that we "hire smart people to bring the journey forward"
Hospitality is about honesty, which comes from within. You can't turn it into a concept, or roll it out as a chain. Our properties are just as individual as our people. That makes us different. Are you different, and highly skilled?
Then, be a genius. If not now...when?

About St. Pancras Hotels Group Ltd & St Pancras Hotels Services Ltd
We are independent, spirited, rebelling against the 'norm' here in Kings Cross. Housed within our iconic buildings you will find the world's largest mini-bar, our Italian eatery, sun kissed terraces and rooftops, a gritty cocktail and live music bar. For people who love London, British pop culture and the occasional jam session.
Founded in
The punk rock era of Camden
Coworkers
1 of each, all individuals
Turnover
Just about enough, and we will make it more