The California - Housekeeping
·
The California London
Housekeeping Supervisor - California Hotel 3*
Housekeeping Supervisor - California Hotel 3*

Kings Cross
Born in 1985, our 60 bedrooms California Hotel is a unique bed & breakfast, the first property opened within the Megaro portfolio. It has always been the leading character of the company, through its Art Deco look and vibrant bar & Terrace.
In light of its re-opening, we are looking for a Housekeeper Supervisor for this wonderful property, someone that will be fully independent in ensuring the highest standard of cleanliness and that will lead the team towards efficiency and proactiveness. 
This is a hands-on role and therefore needs an individual that will lead by example and work on the floor alongside the team on a daily basis. The Housekeeper Supervisor will manage the department alongside the Front of House Manager, guarantee good level stocks, excellent training programs & sops, impeccable level of cleanliness throughout guests' bedrooms, the hotel's public areas coordinating the department professionally and efficiently.
We are looking for an experienced individual with the role, ready and willing to step up in the future. The knowledge of Health & Safety Regulation and chemicals handling is paramount to be considered for this position, together with a good command of English both verbal and written, and great communication skills. 
This is a fantastic pportunity for an individual who's willing to learn and grow, apply now to be part of our enlarged family at The California Hotel. 
The genius team

The California - Housekeeping

Locations

The California London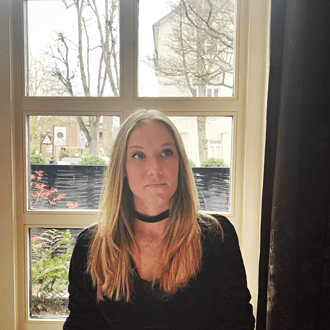 Related jobs
You are the artist, we provide brushes and paint.
Tired of the same old jargon, "we are different"? So are we, sod it. We want our team members to feel special, which is why we work on the ethos that we "hire smart people to bring the journey forward"
Hospitality is about honesty, which comes from within. You can't turn it into a concept, or roll it out as a chain. Our properties are just as individual as our people. That makes us different. Are you different, and highly skilled?
Then, be a genius. If not now...when?

About St. Pancras Hotels Group Ltd & St Pancras Hotels Services Ltd
We are independent, spirited, rebelling against the 'norm' here in Kings Cross. Housed within our iconic buildings you will find the world's largest mini-bar, our Italian eatery, sun kissed terraces and rooftops, a gritty cocktail and live music bar. For people who love London, British pop culture and the occasional jam session.
Founded in
The punk rock era of Camden
Coworkers
1 of each, all individuals
Turnover
Just about enough, and we will make it more